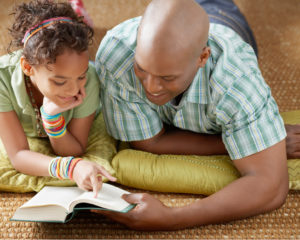 Does your child have special needs? 
Do you work with a child who has special needs?
There are programs and services to empower families to help their children with special needs. The list below will help you connect with local, state, and national agencies that can provide information, services and support.
Camden, Currituck, Gates, Pasquotank, Tyrrell, and Washington Counties
Beaufort-Martin County Chapter of the Autism Society
Donna and Allen Pittman– Chapter leaders
all4ofus@suddenlink.com
http://www.autismsocity-nc.org/
Outer Banks Chapter of the Autism Socitety
Eileen Lowry -Chapter Leader
etlowery@hotmail.com
http://www.autismsocity-nc.org/
Albemarle Mental Health
303 East Main Street, Elizabeth City, NC 27909
252-335-0803 – Pasquotank County
252-335-5158 – Camden County
252-453-8886 – Currituck County
1-800-682-0767 Tyrrell/Washington Counties
Children's Developmental Services Agency
1417 Parkview Drive, Elizabeth City, NC 27909
252-338-4044
Serves all counties listed above
EIC, Inc. Head Start Program
Post Office Drawer 549, Edenton, NC 27932
252-482-4495
Comprehensive Preschool Program that serves children ages 3-5. Serves the counties of Camden, Chowan, Currituck, Dare, Gates, Hyde, Pasquotank, Perquimans, Tyrrell and Washington.
Family Learning Center/Even Start
PO Box 429, Roper, NC 27970
252-793-1327
Serves Tyrrell and Washington
Family Resource Center
201-B Main Street, Columbia, NC 27925
252-793-1778
Serves Tyrrell and Washington
Family Support Network of Northeastern NC
125-B West Water Street, Plymouth, NC 27962
252-793-5437
Serves Tyrrell and Washington
Governor Morehead Preschool
PO Box 2346, Elizabeth City, NC 27909
252-338-5060
Serves all counties listed above, Provides services for children with visual impairments birth to age five
Health Check Coordinator
Camden – 338-4471
Currituck – 232-2271
Gates – 357-1380
Pasquotank – 338-4442
Tyrrell – 793-1647
Washington – 793-1647
Any child who has Medicaid age birth to twenty one, has a health check coordinator
Health Services Personnel
905 Halstead Blvd, Suite 1, Elizabeth City, NC 27909
252-331-0322
Mentoring services, Serves all counties listed above
Kidsfirst
808 West Ehringhaus Street, Elizabeth City, NC 27909
252-338-5658
Counseling Services for children and families, Serves all counties listed above
Life Inc.
405 East Main Street, Elizabeth City, NC 27909
252-338-3622
Mentoring services, Serves all counties listed above
Martin/Tyrrell/Washington Health Dept.
198 NC Hwy 45 North, Plymouth, NC 27962
252-793-3023
Office of Education Services/Deaf & Hard of Hearing
PO Box 306, Hertford, NC 27944
252-426-1053
Serves all counties listed above, Provides services for children who are deaf or hard of hearing
Pride of NC
1023 US Hwy 17 South, Elizabeth City, NC 27909
252-331-0322
Mentoring services, Serves all counties listed above
Tyrrell County Dept. of Social Services
PO Box 40, Columbia, NC 27925
252-796-3421
Tyrrell County Schools
PO Box 328, Columbia, NC 27925
252-796-1121
Tyrrell-Washington Partnership for Children
125-B West Water Street, Plymouth, NC 27962
252-793-5437
Serves Tyrrell and Washington
Washington County Center for Human Services(DSS)
PO Box 10, Plymouth, NC 27962
252-793-4041
Washington County Schools
802 Washington Street, Plymouth, NC 27962
252-793-5171
Integrated Family Services Mobile Crisis Management Services
1-866-437-1821
24 hours a day/7 days a week, helps with people in crissis that have mental health issues, developmental disabilities and substance abuse issues. Serves Beaufort, Bertie, Camden, Currituck, Chowan, Dare, Gates, Hertford, Hyde, Martin, Northhampton, Pasquotank, Perquimans, Pitt, Tyrrell and Washington
State and Regional Resources
 BEGINNINGS for Parents of Children Who Are Deaf or Hard of Hearing, Inc.
P. O. Box 17646, Raleigh, NC. 27619
919-850-2746 or 800-541-4327
http://www.beginningssvcs.com/
Epilepsy Foundation of NC
Medical Center Blvd., Winston Salem, NC 27157-1078
336-716-2320 or 800-451-0678
http://www.efa.org/
Family Support Network of North Carolina
UNC Campus Box 7340, Chapel Hill, NC 27599
(800) 852-0042
Greenville TEACCH Center
108-D West Fire Tower Road, Winterville, NC 28590
(252) 830-3300
National Dissemination Center for Children with Disabilities (NICHCY)
PO Box 1492, Washington, DC 20013
(828) 695-0285
North Carolina Family To Family Health Information and Education Center
Project of the Exceptional Children's Assistance Center
907 Barra Row, Suites 102/103, Davidson, NC 28036
704-892-1321, ext. 35
Fax (704) 892-5028
http://www.ecac-parentcenter.org/
Committed to providing information, referral and education to those caring for children with disabilities or special health care needs
Partnerships for Inclusion
CDSA Annex-Irons Building, Oglesby Drive, Greenville, NC 27858
252-328-2940